Free business support (such as these finance sessions) is available to all two/fiftyseven members. two/fiftyseven is Aotearoa's only purpose-built, climate-positive coworking & events space. You can find out more online or at Level 2/57 Willis St, Wellington.
Kia ora, and thanks for being interested enough in booking free finance support that you opened up this webpage. I've written this based on a long-held and pretty-simple hypothesis – in order for people to open up with me (particularly about a potentially-sensitive topic like finances), I need to open up to them. I hope that after reading this document, you are able to make an informed decision about whether a finance session might be helpful for you.
Finance sessions are held fortnightly at two/fiftyseven on a Wednesday afternoon. You can view the schedule and make a booking here. These sessions are paid for by two/fiftyseven as part of the various supports available to members of the space.
Read on to learn more about me & what I'm hopeful these sessions will achieve.
Cheers, Sheridan
background/personal life.
Over the course of my career, I've built a habit of swapping personal stories before discussing business. This time is no different. 
At a young age, my parents separated and my Mum moved my brother and I from Whanganui to Palmerston North – making the Manawatū region home (and also meaning many a weekend of my childhood was spent being shuttled between towns!) Later in life, after 6 years away, Palmerston North once again became home in 2020 when Lydia and I moved back with baby & puppy in tow so that we could be closer to our whānau. I now commute to Wellington on a fortnightly basis to see clients and spend time at two/fiftyseven.
When I was growing up, I developed an interest in business and, upon leaving school, enrolled at Massey University to study Finance & Marketing. This degree catapulted me out of Palmy & into the world of business banking at the age of 21, where I would go on to spend the first 5 years of my professional life. Crucially, about halfway through my time in the corporate world, I was (very) fortunate to find myself at a presentation about social enterprise & impact businesses. It was, quite literally, a life-changing moment. From that point on, I knew that I wanted to work with businesses and business-people who were focussed on purpose and profit, in that order.
In 2019, I took a career break from banking and never ended up going back. Over the course of time I recognised that, having worked with hundreds of businesses all over Aotearoa, I had a unique skill-set to support impactful entrepreneurs to create sustainable, purpose-led business models. I decided to start my own business with the intention of working closely with a small number of impact businesses to shore up their finances & business processes to allow them time to focus on the stuff they actually like doing (generally not dealing with finances!) Thus, Nurture was born.
In early-2020, I was introduced to Ash Holwell who was in the early stages of planning two/fiftyseven (at the time Level 2/57 Willis Street was a labyrinth of offices straight out of the 90's!) We've worked closely together ever since.
why am I providing these sessions?
From the ground up, two/fiftyseven has been designed to attract and support purpose-led people. My life & work revolves around supporting these kinds of people to do great things. So when Ash asked me if I would be interested in providing ad hoc, no-strings-attached business & finance support to the community, the answer was an enthusiastic yes.
I'm passionate about finances and I'm keen to share my knowledge and learn from the experience of others. These conversations almost always result in mutual knowledge sharing – it's one of the best parts of my work.
what can you expect from these sessions?
First and foremost, I'll meet you where you're at. There is no pre-requisite amount of knowledge that you need to have a conversation about your business or finances. You could bring a list of questions, a business pitch, or your next grand (or not-so-grand) concept. The only requirement is that you come with an open-mind and a willingness to talk about whatever "businessy" thing (that's the technical term) you need to speak about.
These 1-hour sessions are designed to help you work on your business and you're welcome to book more than once if one session just isn't enough. Some notable successes from sessions to date include reviewing & rebuilding a pricing model, creating a cash flow forecast, and refining Xero set-up & reporting.
Lastly, it should go without saying but I'll say it anyway, these sessions are confidential. Nothing we discuss will be shared or reported back to two/fiftyseven though I may ask you to complete a confidential survey so we know whether these sessions are helping people.
what does success look like?
I'll be the first to admit that finances can be an intimidating topic. On face-value, it feels like the consequences of not knowing or getting it wrong can be dire. This can mean people are reluctant to admit when they don't know or, in some situations, just don't talk about it at all.
I'd love to change this perception. I would love people to talk more openly about finances and have the confidence to share their knowledge. I believe I can help business owners by facilitating more of these conversations, while also helping them improve their businesses at the same time – and create more impact, as a result.
examples of my work:
Much of my work revolves around spreadsheets. I am absolutely & without a doubt a spreadsheet nerd. There are so many things you can do for free with a spreadsheet – if you have the time to work out how to do it. Here are a few spreadsheets I've built that might be useful for you:
ok, that's enough. time to wrap it up.
If you're ready to book a session now, just follow this calendly link and find a time that suits you. These sessions can be face to face at two/fiftyseven or over video call. Whatever suits.
In the meantime, if you have any questions, please feel free to reach out to me on Slack, by phone, or email.  Or just talk to me at two/fiftyseven, here's what I look like (on a sunny Palmy morning!) 🙂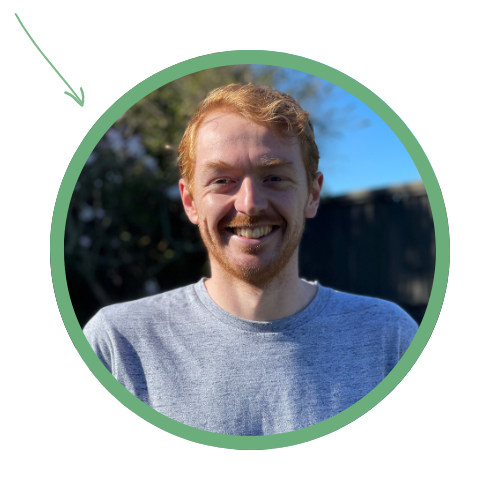 what others have to say.
"Sheridan's consultations have been essential to making CoLiberate's financial processes efficient, easy and sometimes even enjoyable! He always turns complex, intimidating problems into opportunities to enrich our understanding. He takes time to understand where we're at with a problem before offering solutions, and always empowers us to create systems that make sense to us."
Gráinne, General Manager – CoLiberate
"Sheridan really helped me clarify my next steps and get moving. He brings empathy and a calming energy to what can be a challenging topic for entrepreneurs. I appreciated his insights and willingness to be a listening ear and accountability partner!"
Sarah – SJ Creative